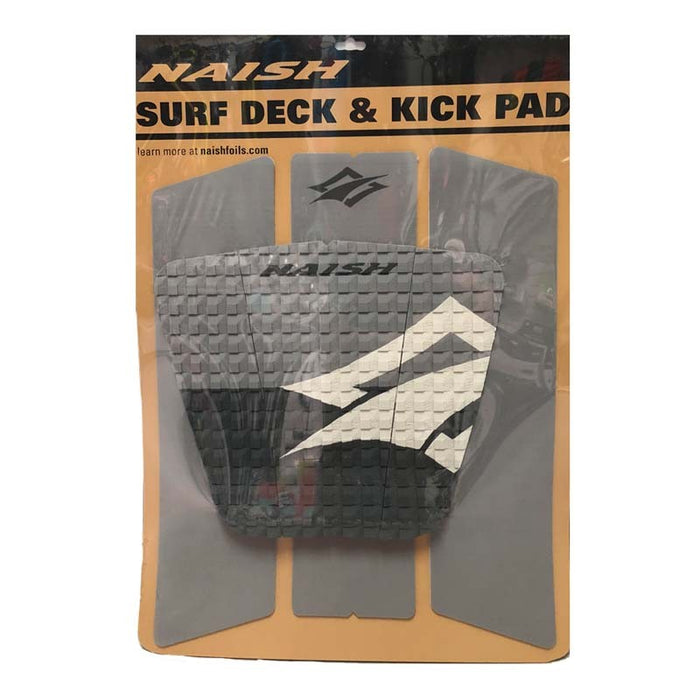 Naish Surf Deck and Kick Pad
Naish Surf Deck & Kick Pad Set
Naish offers the perfect Pads for surfboards, SUP, Foil and small wave boards that fit any type of board.

These pads offer precise positioning, fit and comfort that makes it easy for you to maintain an excellent feeling on your board.
Naish SUP pads are segmented into different parts so that they can be adapted to different types of boards.
It has a wide range of adjustment configurations to easily fit feet of any size and shape. Self-adhesive.