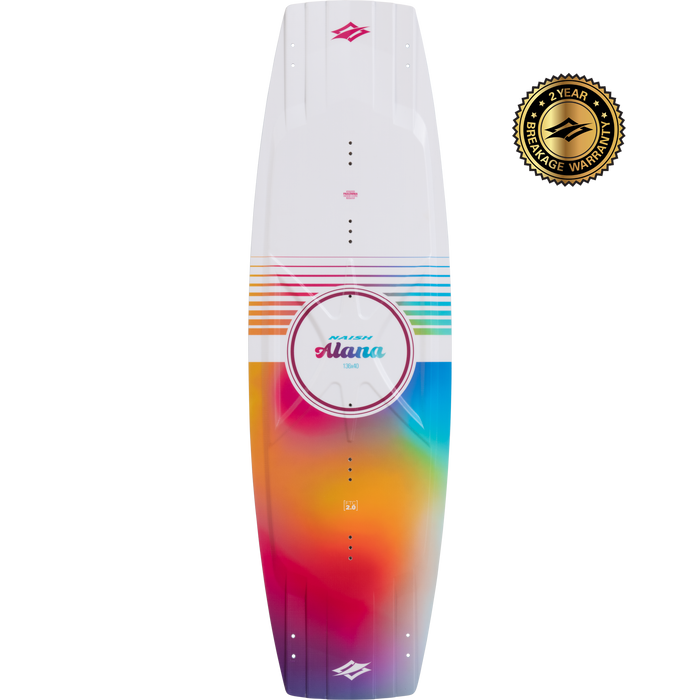 WOMEN'S FREERIDE/FREESTYLE
The Alana is the perfect board for female and smaller riders who want to shred. Performance oriented for all-around freeride, freestyle and big air disciplines, and tested by top female Naish riders around the world. The flex pattern, dimensions, and outline have all been rigorously tuned for the needs of lighter riders. Designed narrower than average so riders can utilize better edge control and carve harder, The Alana is perfect for the woman and smaller riders who want a smaller and lighter board with no compromises on shredding abilities.
DETAILS
FTC 2.0 (Flex Torsion Control) 
Flex Torsion Control boosts rigidity in the axial & torsional axis, allowing for extra control.
Centered Inserts 
Centered inserts give you the ability to ride both rails and increase longevity.
5.0 cm IXEF Fins
An ultra-high 5.0 cm glass ratio means better grip and upwind performance for your twin tip.
Rounded Corners
Rounded ends allow for smoother riding and carving, with an improved release.