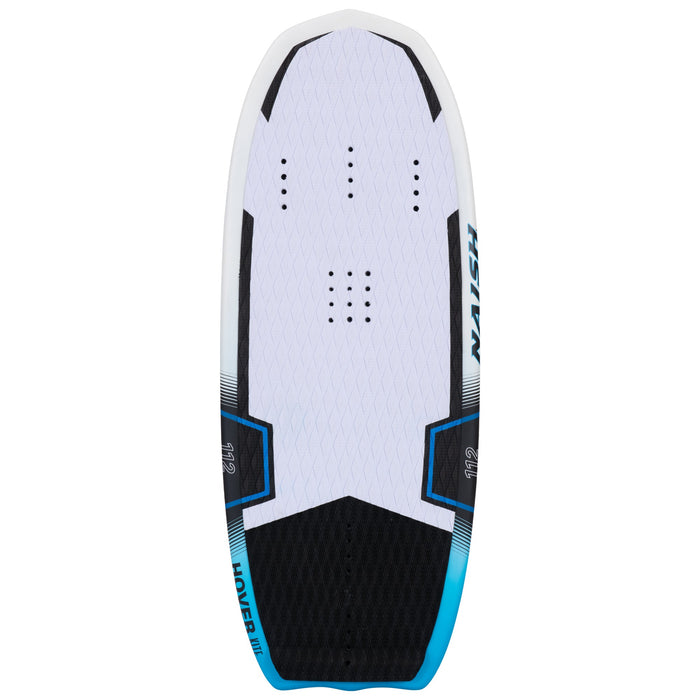 BEGINNER-TO-EXPERT FOILING
The Hover Kite is a compact board with medium volume that has been designed in a minimalist style to maximize performance. The board offers superior control when making tight turns and delivers a dynamic, responsive riding experience. Additionally, the size of the Hover Kite makes it easy to sink the board and position it on its edge for easy take-offs. The board features a closed cell core constructed from CNC cut precision materials, which are then wrapped in lightweight Durafinish for enhanced durability without compromising weight. The dual-track system allows riders to instantly adjust where the foil sits on the board for a more customized riding experience. All these features combined make the Hover Kite an excellent choice for experienced riders looking for a reliable yet dynamic riding experience.
Details:
Rounded Edges
Provides a more forgiving ride.
Increased Nose Rocker 
The increased nose rocker allows for forgiving touch downs when coming off the foil.
High-Density PVC Foil Track System with (2) 10" US Boxes
Our high-density PVC foil track system with (2) 10" US boxes will get you on the fin or the foil as quickly as possible.