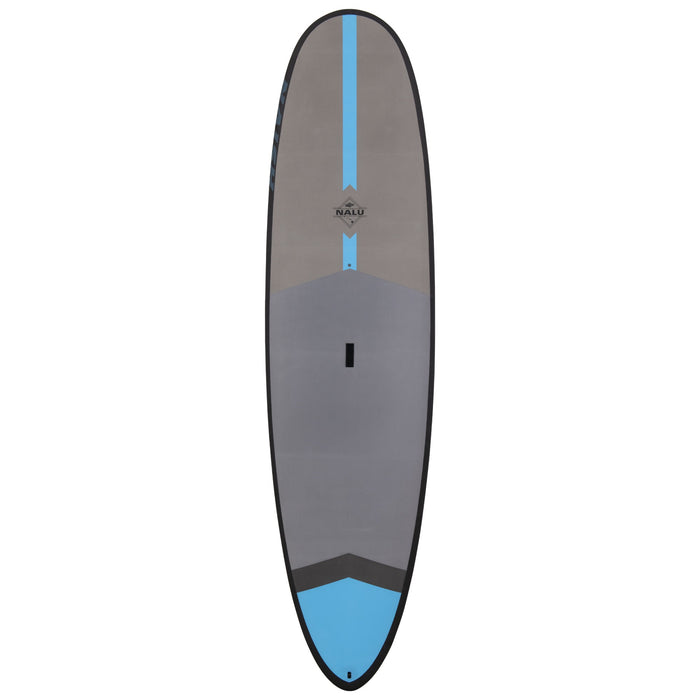 TIMELESS ALL-AROUND CLASSIC
Classic longboard surfing performance, touring, or flatwater cruising — the Nalu boards offer excellent performance and versatility. With decreased volume in the nose and tail areas, resulting in an extremely responsive board with easy maneuverability. The Nalu is your one-board solution for any condition, SUP discipline, or performance level. Get on the water and let the Nalu do the talking.   
DETAILS 

Ledge Handle
Provides easy handling and effortless carrying to and from the water.
Partial Wood Sandwich Deck
The partial wood sandwich deck increases the board's strength, durability, and is lightweight. 
Injection Molded Single Fin Setup
Extremely durable and versatile fin for both surfing and cruising.
Heat Embossed Full EVA Deck Pad
This deck pad covers the entire board providing an ultra-comfortable and grippy ride.